Norrbys and Ejendals - business partners for several generations
Long going customer relationships are most important to us at Ejendals. Therefore we are very proud to tell you about a very special customer of ours - Bertil Norrby.
In 1950, Bertil Norrby started a bicycle shop in Burgsvik on Gotland. Over the years, the company has been supplemented with a hardware store and later developed into a construction store.



As early as 1951, Bertil began his contact with Ejendals when he bought protective gloves directly from Valfrid Ejendal, the founder of Ejendals. Both Valfrid and his son, Per-Olov Ejendal, have visited Bertil's store and Bertil has followed Ejendals during the construction and development of Ejendals.

Today, Ejendals is owned by Valfrid's grandchildren and Bertil Norrby's store is run by his son, Stefan, who joined the company in 1975. But Bertil has always continued to work in the store. Today, Bertil Norrby is 93 years old and our collaboration has lasted for seven decades.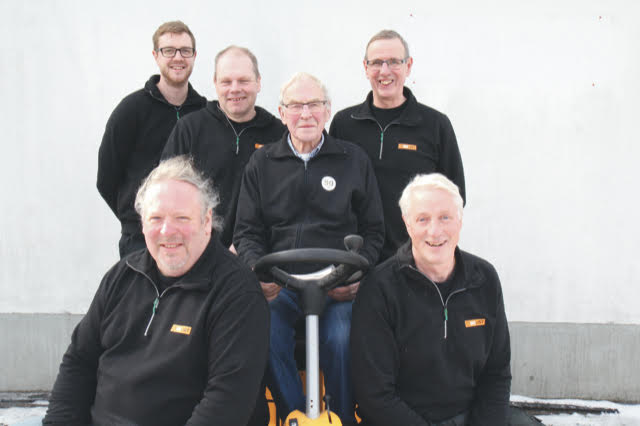 Bertil Norrby's Bygghandel, today belongs to the chain Bolist, and is a small store with a huge range. They sell everything from toys to safety shoes and protective gloves of course. They offer bicycle rental as Gotland is one of Sweden's most attractive tourist destinations. Norrbys also has a workshop where they offer service of lawn mowers, bicycles and chainsaws.

Ejendals would like to thank Bertil and Stefan for believing in us all the way and remaining our loyal customers. We are very happy and proud of our long cooperation.