Fishing - product recommendations
Commercial fishing is one of the most dangerous jobs in the world. Everyday hundreds of fishers are injured. Fishers often work long hours under harsh weather conditions, which increases the likelihood they will experience accidents or injury.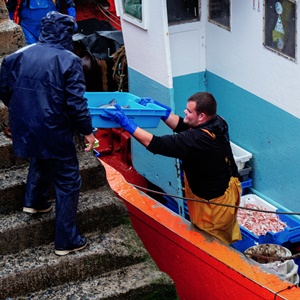 Whether you´re working on-board a fishing vessel or in port, you are often exposed to occupational hazards. We know that your profession require you to work for long hours at sea, often at night and in rough weather.
To ensure a safe fishing trip, it is important to be well prepared. Safety training and the right personal protective equipment can significantly reduce accidents in commercial fishing.

TEGERA and JALAS offer a wide range of safety products that will keep you safe, warm and comfortable while doing your job.