Introducing JALAS® Exalter & Heavy Duty Series
Now truly waterproof for all seasons with GORE-TEX.
EMBRACE THE NORDIC CONDITIONS
With many excellent features to support hard work in wet, slushy and snowy weather, JALAS ® new truly waterproof EXALTER & HEAVY DUTY SERIES keep your feet safe, dry and relaxed.

Tested and proven for hard work in wet, slush and snow
Our Nordic conditions guarantee this premium standard. The new truly waterproof shoes and boots covers all seasons; warmer weather and indoor use to anything the cold can produce. GORE-TEX stops water and still breathes, keeping feet dry also from the inside.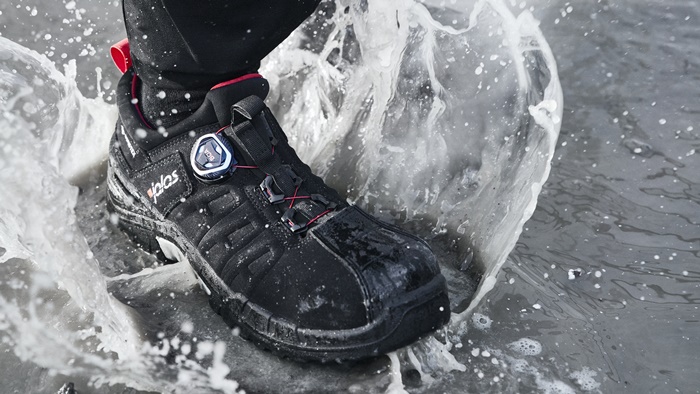 The JALAS ® Nordic heritage gurantees surpreme features
Developed from same quality and ergonomic comfort as JALAS ® Exalter
and Heavy Duty collections.
Shock absorption and ergonomics help prevent injuries to foot and back.
Safe and high-grip outsoles for steadiness and slip avoidance, common in the Nordic climate.
BOA ® Fit System on the side – no pressure points when working on knees.
ONLY available in Sweden and Norway this winter!
Upcoming models
Two lower JALAS GTX models will be available during spring 2022.