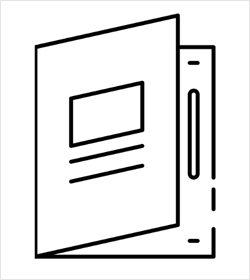 Assortment book
Adjust the front page with year and company logotypes, select your products, add information and create a pdf.
In this template you can create customer adopted assortment books with TEGERA ® and JALAS ® products. Distribute it by either sending the pdf digitally or print the assortment book.
The different parts of the assortment book
Front page

Select a year
Add up to 2 logotypes
Add text and heading

Introduction page to Ejendals as a company (not editable).
Blank text page where you can add the information you want.
Product listing - add the products for your assortment book.
Last page - add contact information (upper right corner).
Note: Check out the more options tab for useful features on the template such as size guides or description of symbols, price tag area or a page for our foot scanner service FSS.