A pair of JALAS safety shoes saved Robert's foot
Discover the power of JALAS footwear as we receive heartwarming email that make us soar with happiness.
Thank you kindly, JALAS!!

Today you saved my foot from a freshly sharpened axe. Only the thin inner lining was left between the blade and my foot. It could have been a really bad day. Thank you for a great shoe! The next pair will definitely be another pair of Zenit!

Best regards, Robert Snow
At JALAS, receiving heartfelt emails like this fills us with immense joy and reinforces our mission. We are dedicated to creating footwear that not only meets the highest standards of quality and safety but also goes beyond expectations to protect and support our customers' well-being.
Knowing that we played a role in preventing potential accidents and making someone's day significantly better is incredibly rewarding. It reaffirms our commitment to crafting shoes that prioritize comfort, durability, and functionality. Our team works tirelessly to ensure that every pair of JALAS shoes provides the utmost protection and comfort, enabling our customers to focus on their tasks without worry.
These kinds of emails remind us why we do what we do. It motivates us to continue pushing the boundaries of footwear innovation, seeking new materials, technologies, and design approaches that enhance safety and performance. We take pride in being a part of our customers' success stories and making a positive impact on their lives.
Thank you to all our customers who take the time to share their experiences with us. Your feedback inspires us and serves as a constant reminder that we are on the right path. We look forward to continuing to serve you and providing footwear that not only meets but exceeds your expectations.
Best regards,
The JALAS Team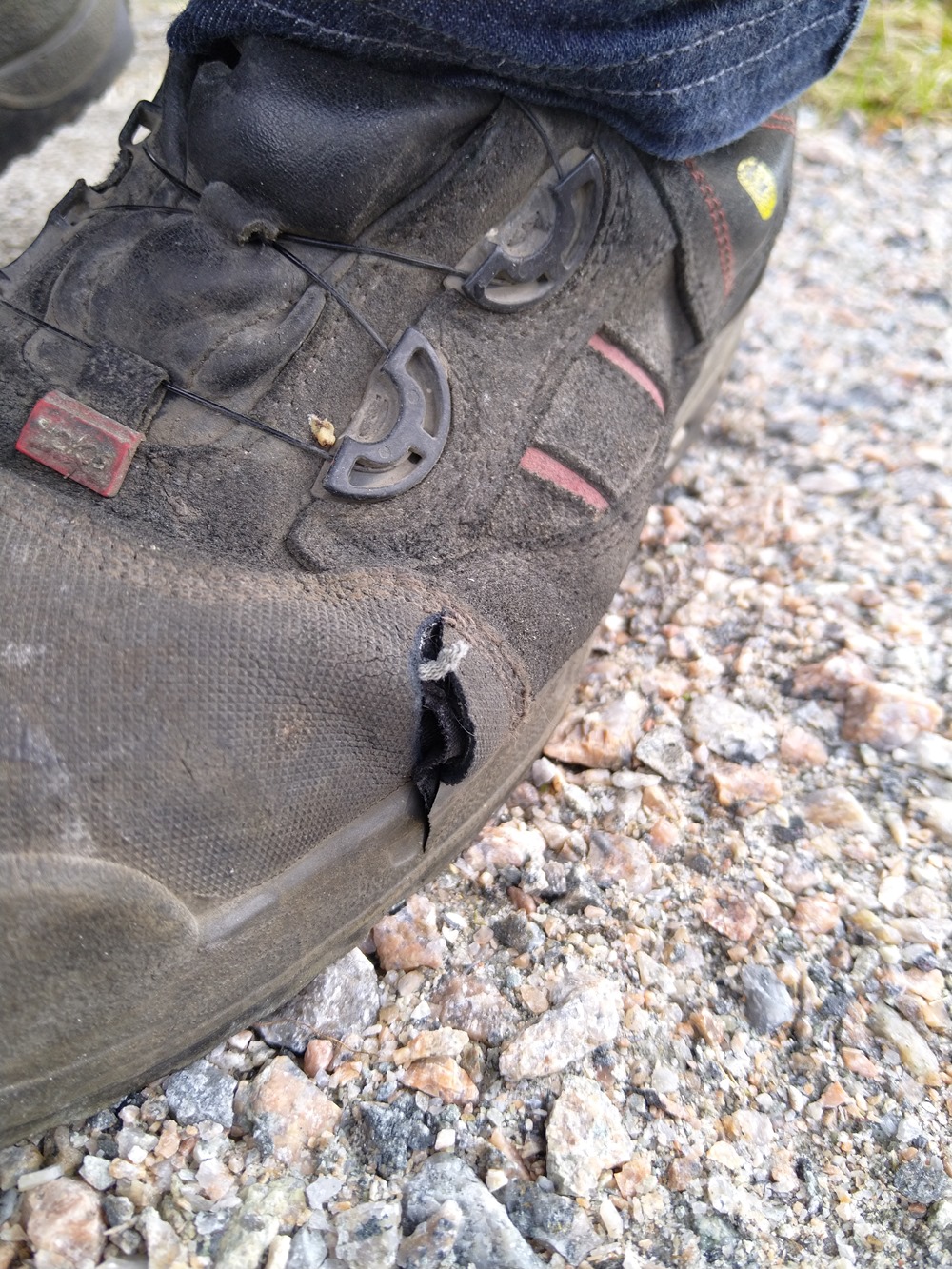 This is what Robert's shoe looked like after the accident.