How Tegera's touchscreen gloves work
Have you ever wondered about how touchscreen gloves works? If yes, keep reading...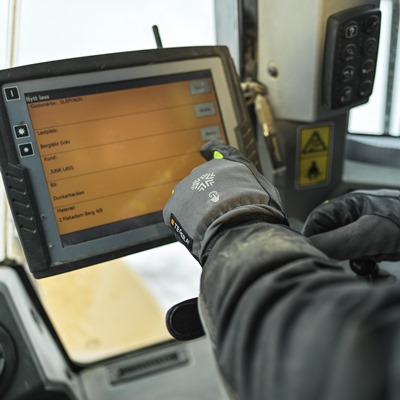 In order to get a touchscreen function on gloves, the glove needs to have conductive material that mimics the skin's own conductivity.

The capacitive screen, which most smartphones have today, must be able to sense a change in charge ratio when touched. When you press your finger or the conductive material of the glove on the screen, the electrons in the electrostatic field present in the screens are affected and this effect generates a button press.

In a knitted glove, this touchscreen function can be incorporated in different ways. E.g. by adding conductive material in dipping and/or knitting with conductive fibers in the glove's fingers.