JALAS walks around the world - FINLAND
Join us on a captivating journey as we continue our 'Walk Around the World' and meet valued customers sharing their personal experiences of how JALAS safety and work shoes have enhanced their daily work routine. Our next destination: JALAS returns to its home country, Finland.
Meet Eeli Allinniemi, a 19-year-old from Tampere, Finland, is currently working for a staff recruitment company. Eeli's role spans across a diverse range of work environments, covering logistics, warehouses, manufacturing, construction sites, and property management. In his position, he takes on a multitude of responsibilities, including loading and unloading trucks, operating a forklift, organizing warehouses, and assembling ventilators.
To tackle the safety challenges of his job, Eeli typically wore Cerva or older models from JALAS. However, he recently tried the Tempus 5608 model from JALAS, and it made a noticeable difference.
These shoes are lighter, more comfortable with a softer heel and ankle area, and absolutely better looking than my previous ones!

Eeli Allinniemi
5 out of 5
Eeli rates his new JALAS shoes with a solid 5 out of 5. They provide him with the necessary safety features while ensuring his feet remain comfortable throughout the day. On average, Eeli takes around 10,000 steps per day, and his new JALAS shoes are keeping up with his active routine.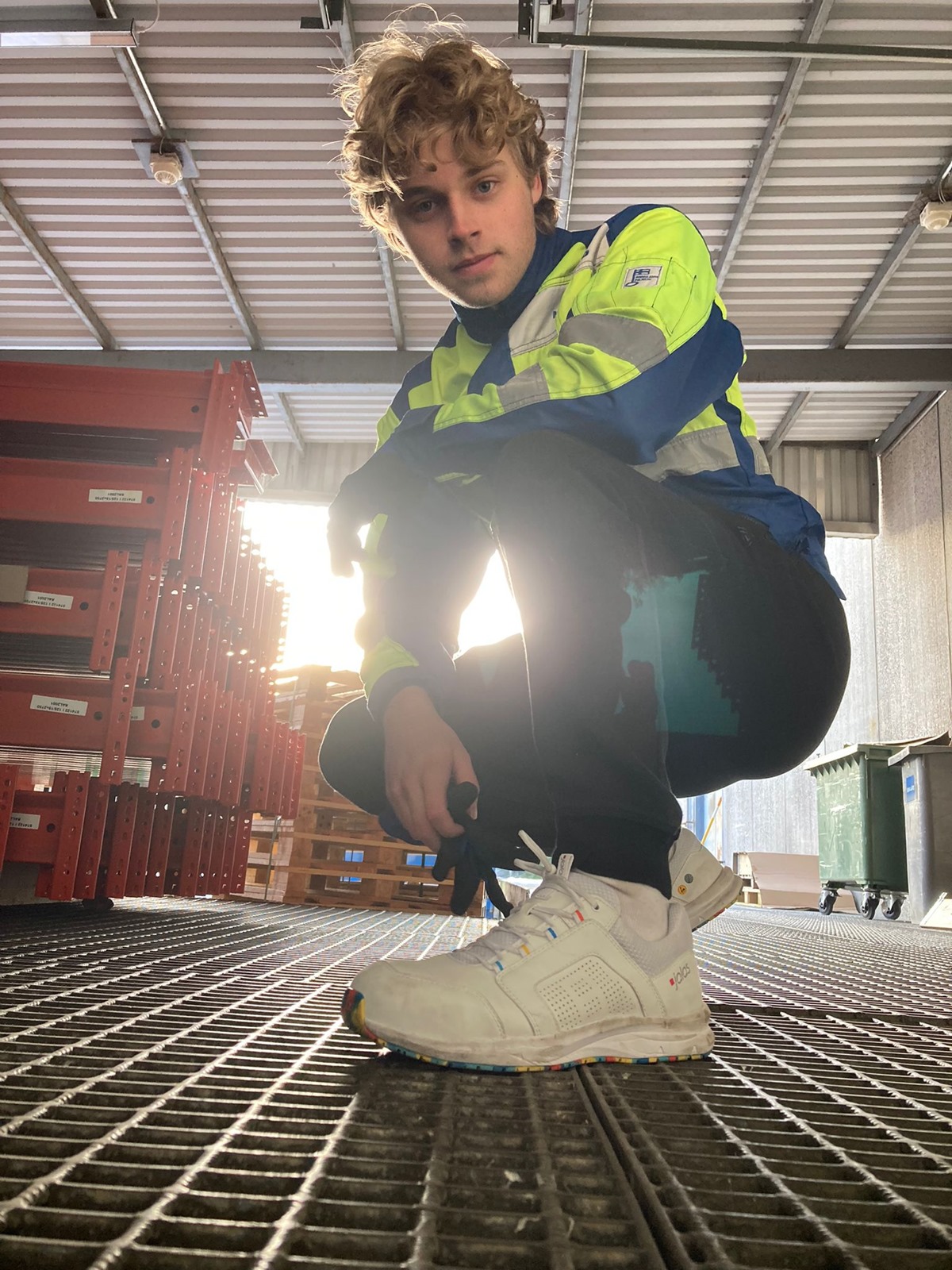 Name: Eeli Allinniemi
Works for: Staff recruitment company
Industry: Various, e.g. logistics and warehouse
Safety challenges: Risk of falling loads or being hit by a forklift
Location: Tampere, Finland
Steps per workday: About 10,000
Product: Tempus 5608