Simon Conquers Two Megamarsches in JALAS
A Tale of Versatile Performance! Meet Simon, the adventurous soul who fearlessly took on not one, but two thrilling Megamarsches, wearing JALAS!
As employees at Ejendals, we frequently rely on TEGERA safety gloves and JALAS work and safety shoes in both our professional and personal lives. It's fascinating and motivating to see how products originally designed to prevent work-related injuries can also be used for various other activities. Moreover, this gives us a deeper understanding of the versatility and capabilities of our products.
For instance, some of our colleagues who are into mountain biking find great utility in our anti-vibration gloves while biking on rough terrains.
Megamarsch
During this summer, our colleague Simon Borchers from our German sales team participated in Megamarsch, and he tried two different pairs of Jalas shoes during the event.
Megamarsch is a challenging endurance event where participants walk 50 kilometers (approximately 31 miles) within a set time limit. The event is usually held in various locations and requires participants to complete the distance within a specific time frame, typically in a single day. Megamarsch is known for testing participants' physical endurance, mental resilience, and determination as they navigate through different terrains and weather conditions to reach the finish line. It's a popular event among adventure enthusiasts and those seeking to challenge themselves in a demanding walking experience.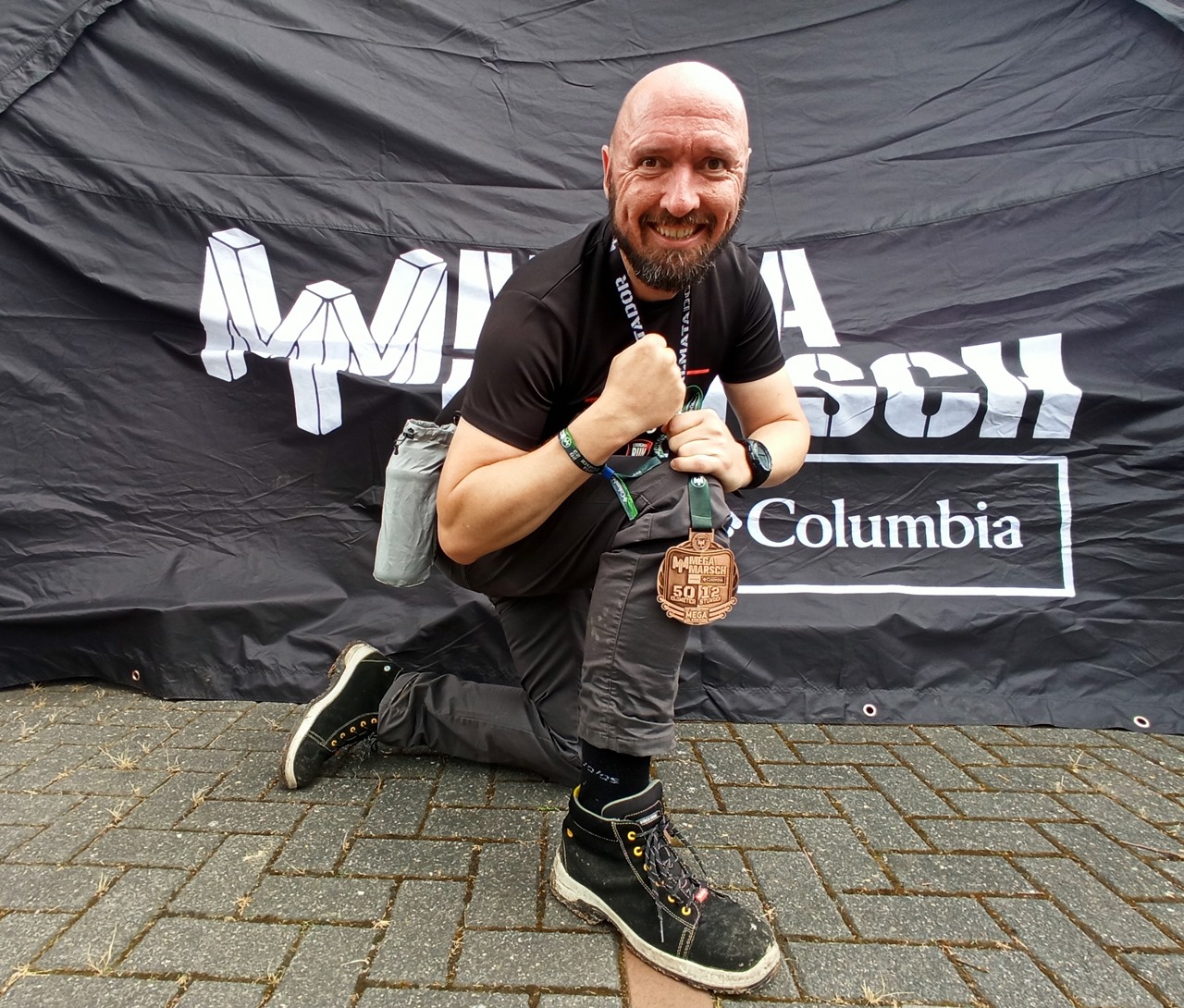 Simon at Megamarsch Düsseldorf, wearing the JALAS 3055.