JALAS® TIO Shoe Collection - WALK ON AIR!
Supersoft and stable all-round safety and work shoes thanks to unique Three-In-One sole. The micro air bubbles in the JALAS ® COMSOFT AIR ™ material brings extraordinary softness. When you walk - you actually walk on air!
Introducing the new JALAS TIO technology
The new JALAS ® TIO Technology enables us to produce really soft and stable safety shoes for all-round purpose, that can withstand long working days without causing fatigue and pain.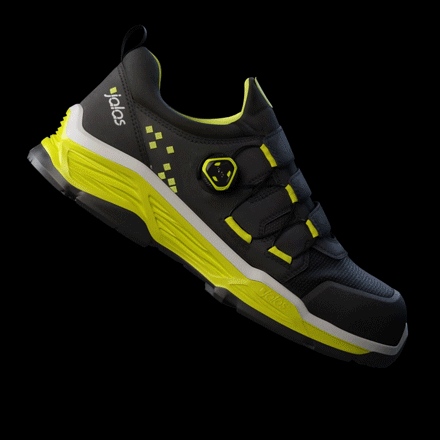 Stay safe & comfortable
The JALAS ® TIO Technology together with the new Tri-Panel BOA ® Fit System is of course combined with all the other premium features you get with JALAS - safety, comfort and energy through your whole working day.