GORE-TEX
The GORE-TEX membrane is truly waterproof, breathes and ventilates, keeping your feet dry all day.
Dry feet - Guaranteed!
This is how GORE-TEX works: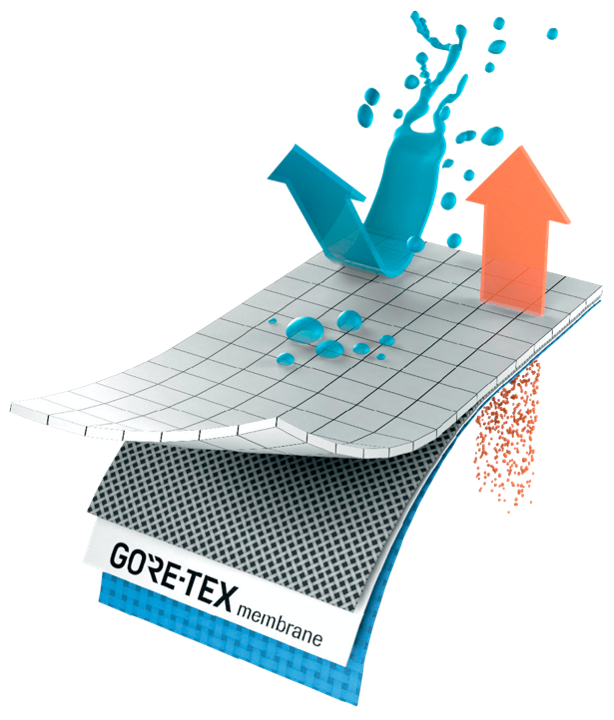 The GORE-TEX membrane contains small pores that are smaller than a drop of water but larger than water vapor.
This is why GORE-TEX stops water and still breathes, keeping feet dry also from the inside.
Upper material
Protective knit
GORE-TEX membrane
Inner lining
Truly waterproof
The GORE-TEX membrane completely surrounds and protects the foot.
All seams are taped to be truly waterproof.
The construction of the finished boot is extensively tested by GORE-TEX and by JALAS to ensure there are no water leaks.