PORON® XRD®
Unrivaled shock absorption.
PORON ® XRD ® - A material which is very soft and comfortable, with unique shock absorption properties. It is flexible at rest and stiffens to form a protective shell when under pressure or subject to external impact. Poron ® XRD ® absorbs up to 90% of impact energy, reducing pressure and shock. The energy absorbed is greater because the pressure exerted is spread over a large surface area, dissipating quickly and minimising the rebound effect.
Benefits of PORON ® XRD ®
Design versatility
Ease of motion
Eliminates bulk without compromising protection
Repeated impact protection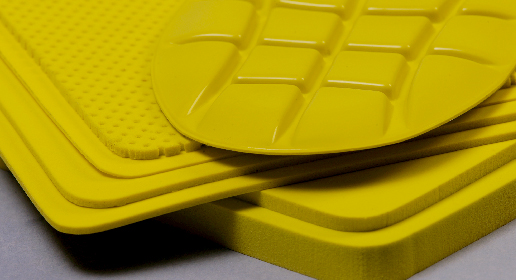 The material
PORON ® XRD ® is a multi-purpose foam designed for wearable impact protection. It´s molecules instantly react upon impact to form a protective shell around the body, then returns to its resting state.