JALAS SpOc, the game changer
JALAS SpOc, the game changer for people in the service sector. The shoes look good, feel good and protect you.
For many years, JALAS users have praised the durability and ergonomic comfort of safety shoes. High quality, comfort, and superior safety features have been our trademark since 1916.

But for people in the service sector it has not been that easy. Traditionally, workers in these industries have had to make a choice: safe occupational shoes that lack of style, or good-looking leisure shoes that doesn't protect.
Until we introduced JALAS Sporty Occupational (SpOc), the game changer.
In the SpOc range we have put the JALAS qualities into lightweight, sporty shoes specially designed for service sector.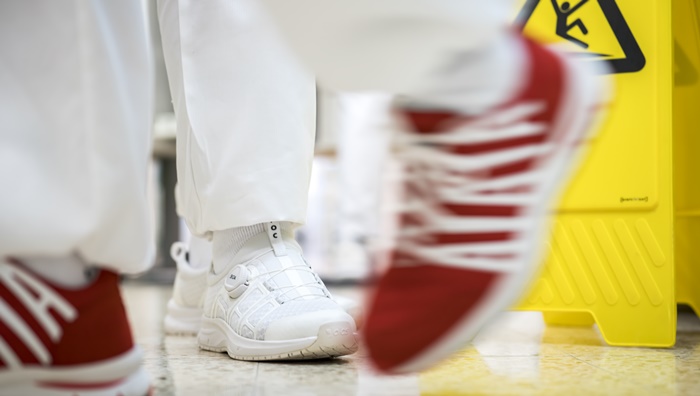 They look good, they feel good and they protect you
An average workday on your feet is full of potential hazards, and even smaller strains can have long-term effects on health and wellbeing. That's why it's important to choose a work shoe that is certified to protect your back. The lightweight occupational shoes in the JALAS SpOc series are specially designed to do that.
All the SpOc shoes are certified according to EN ISO 20347:2012 so you can be sure that they are durable and have the safety features you need.
Certified for slip resistance – (SRC rated)
Certified for wear and abrasion resistance
EN ISO certification for occupational shoes
JALAS SpOc White
Two new white models, especially designed for the health care sector.
Go to SPOC WHITE