Ejendals Academy
Ejendals Academy is our educational service where we share our vast expertise and knowledge about hands and feet, and how to protect them in the best way possible.
Ejendals Academy holds seminars several times a year for you as our partner. The Academy is led by our own experts, the product managers, and external experts in PPE.
Academy Elements
Ergonomics and anatomy
Material know-how
EN-standards and regulations
Chemical protection
Choosing the right hand and foot protection
Ejendals Safety Concept
Measures to prevent injuries

Said by previous course participants
Incredibly good training and reception. Very nice to see everyone's commitment at Ejendals.

Positive and professional impression. Ejendal's staff is passionate about their job. Very interesting. Best course. Very positive.

Interesting to learn more about the anatomy of the hand and foot. All tests the products undergo and the products' structure and impact on the body.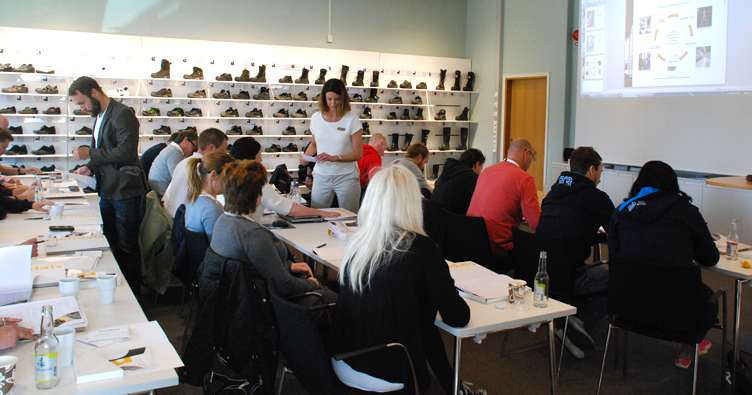 Ejendals Academy is located at Ejendals Headquarter in Leksand, Sweden.
Avoid hand injuries
Knowledge is the best way to minimise potential injury risks in your workplace.
Learn more
Protect your feet, knees and back!
If your feet do not have the correct support, this can result in injury to your knees, hips and back.
Learn more