TEGERA Winter Cut Glove Selection
Keeps your hands warm, dry and safe.
EMBRACE THE NORDIC CONDITIONS
Working in the cold calls for quality hand protection. Winter safety gloves have to be warm and withstand snow and rain; and breathe to keep hands warm and dry. They also have to stay soft and pliable for optimal control.
In many work situations, especially in the building and construction area, protection against sharp edges is also needed.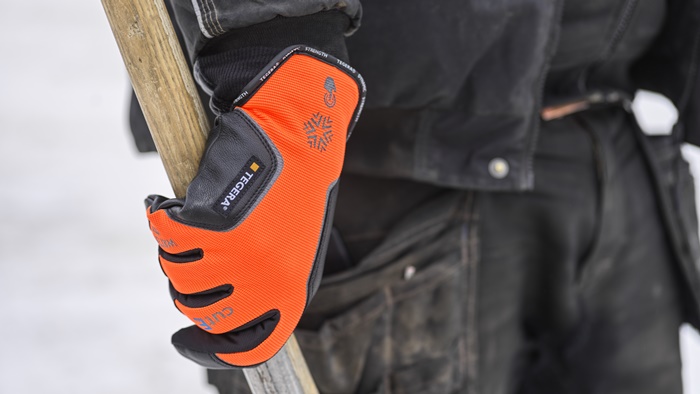 Keep hands warm, dry and safe
Waterproof, warm and pliable and with 360 cut protection insert, you can work smoothly in the cold and wet – and protect the whole hands from sharp edges. The gloves offer touchscreen capability to facilitate the use of smart phone or tablet.
Enabling precision work in cold conditions
These winter lined all-round gloves keep hands warm when working outside. With medium cut protection (D), you are protected from very sharp edges. You will find them in the store with color coded hang-tags to make the selection easy.
WARM HANDS & FEET ALL WINTER
Do you need gloves and shoes for chilly, cold or very cold conditions? Don´t worry. We´ve got you covered! We have selected the very best shoes and gloves for the winter season on one page.
Go to winter page